We're raising money via a Kickstarter campaign! 
WHY WE NEED YOUR HELP
We need YOUR help to spread the word about our app! There are so many apps out there. And there's so much noise in the world. To cut through that noise and get our amazing FREE app into more people's hands, we need to raise money for marketing. AND LOTS OF IT!
We've done some testing. And for every dollar we spend, we can get AT LEAST four people to go to our website and one to download and start using our new app! So, for every dollar you pledge, you'll be helping to let four or five people put their money where their vote is!
SWAG
We've got some swag too! You can help others vote with their wallets. And get a cool free t-shirt or bumper sticker to spread the word too!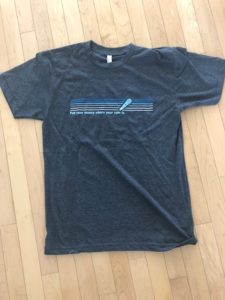 HOW YOU CAN HELP
Back our campaign! Whether it's $5 or $500, every contribution helps and we're grateful. Plus, with a $58 pledge, you'll get one of our hipster T-Shirts made by

American Apparel

and screen printed locally in Madison, Wisconsin.  Curious why it's $58? Check out our campaign page to read about it.

Share our Kickstarter campaign. Share it, and share it often – Facebook, Twitter, Instagram, Email, Text, Snapchat, and blog posts. Sharing is caring, so please do it.

Talk about us! The Goods Unite Us app makes for a fun conversation piece at parties, while waiting in line at the grocery store, or over coffee with friends. You might also add in that "the company is a startup and their running a Kickstarter campaign right now. Let's all go and donate to help them out since we're spending so much time checking out our favorite brands and companies!" Do it; we'll love you forever.
Let's continue this movement and continue to urge our friends and family to put their money where their vote is. Read more about our Kickstarter campaign here, and be sure to download our free app if you haven't yet.