Brian and Abigail, our Board Chair and CEO, were interviewed by Jeff Gitterman on the floor of the New York Stock Exchange in August for Fintech.TV and Bloomberg TV!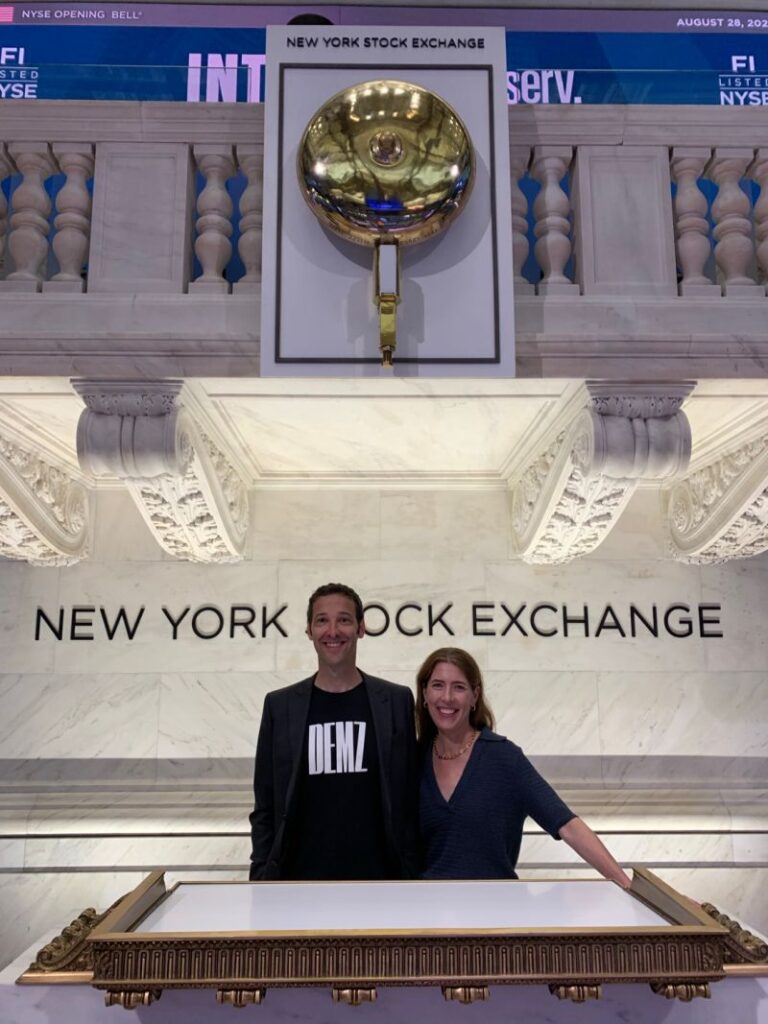 They discussed Goods, how political data fits in with ESG, DEMZ, and our plans for future ETFs.
Broadly, those plans are to continue making ETFs for passive investors that take the S&P500 – big companies responsible for about 80% of the market capitalization of the entire US economy – and take smaller samples of it that track the full index using only the parts that actually support your values. Markets haven't really been concerned about this in the past but people are increasingly aware that who they buy from impacts the world around them – when paying attention to that doesn't impact returns, it's even easier to do.
Check it out here:
How consumers are aligning their everyday purchases with their political beliefs | FINTECH.TV