Soul cyclists everywhere were enraged last week when it came out that the company's Chairman, Stephen Ross, hosted a fundraising lunch for Donald Trump. At $100,000 to $250,000 per chair, we're not talking about small change, either.
So why are we, the American public, so mad when we find these things out? Perhaps it's because we feel we've been duped. SoulCycle, for example, isn't just selling workouts – they're selling a lifestyle of grit, tenacity, inspiration and ethical inclusion. When you join their gym for hundreds of dollars per month, you're joining their community, their tribe. It's supposed to literally be good for one's soul.
To then find out that our hard earned dollars AND our soul is in fact supporting politicians whose values and beliefs we don't necessarily agree with (or in some cases strongly disagree) is incredibly disheartening. 
Along with SoulCycle, companies like Equinox, Nike, and CVS have taken heat for not having actions that line up with their marketing campaigns.
Joaquin Castro took to Twitter to out companies that support President Trump, and this made us wonder what companies might be supporting Joaquin!
Thankfully, it's easy to find out using our free app! Joaquin has four major recent funders: Aisin (Toyota), H-E-B Grocery, Lexus (Toyota) and Toyota. All four funders skew slightly Republican!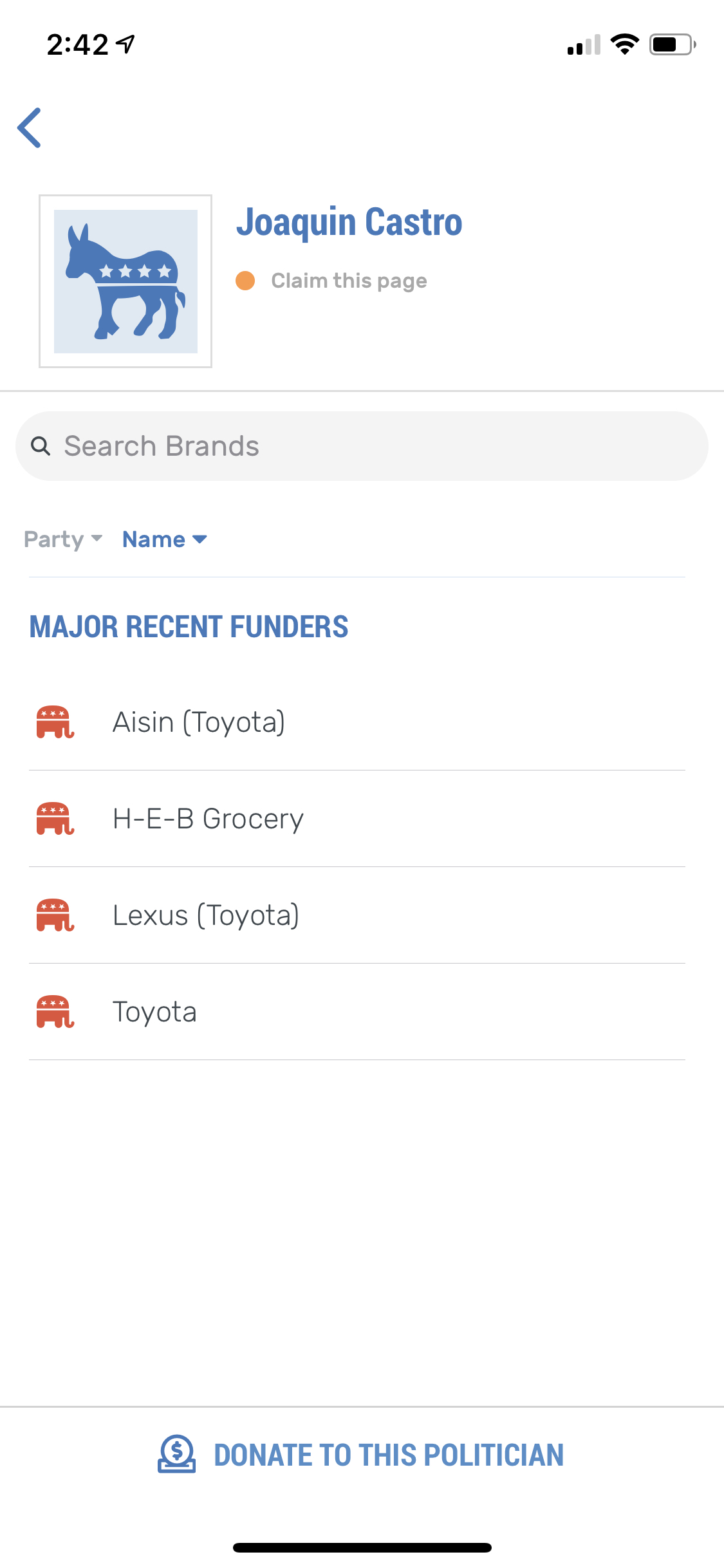 Now more than ever, it's important for us to be informed consumers. The Goods Unite Us app makes it easy; just download the app from the App or Google Play Store, start searching your favorite brands and companies, and share what you learn! Put your hard earned dollars where your vote is.