Now more than ever, people are paying attention to the politics of brands and businesses, and wanting to align their spending with causes they believe in. We can't blame them! It's the reason we started Goods Unite Us.
A few weeks ago it was SoulCycle. Last week, CVS. The latest business to be affected… Jimmy John's.
The company went viral and drew criticism when a picture of billionaire owner and founder, Jimmy John Liautaud, with a trophy hunted elephant resurfaced.
Jimmy John himself has in the past enjoyed big game hunting on organized safaris, though according to an interview in 2015, he no longer hunts big game. He still is, however, an avid hunter and fisherman.
Nonetheless, some are still outraged and have called for a boycott of Jimmy John's.
But what are the politics of this sub chain? Here are the details from our app: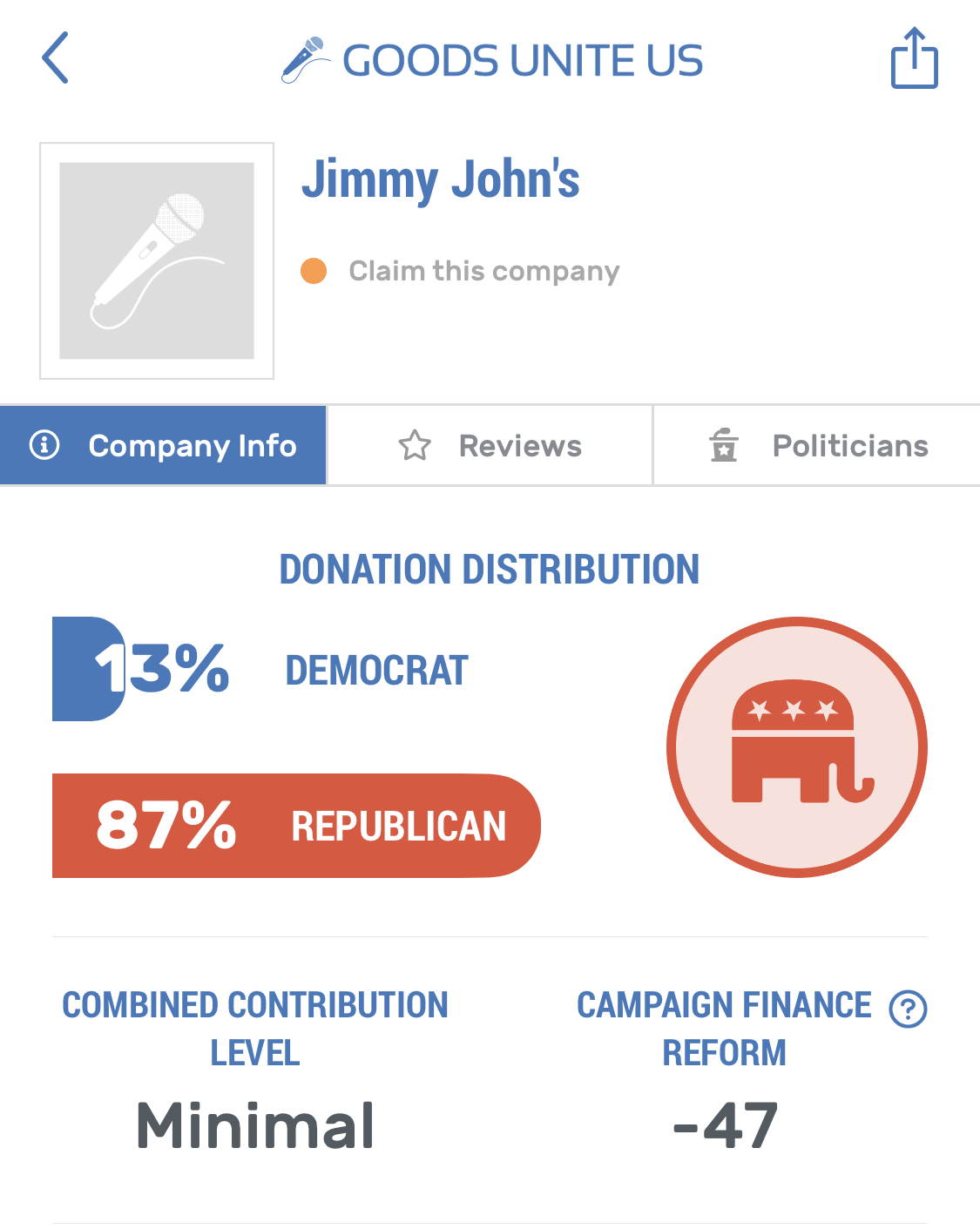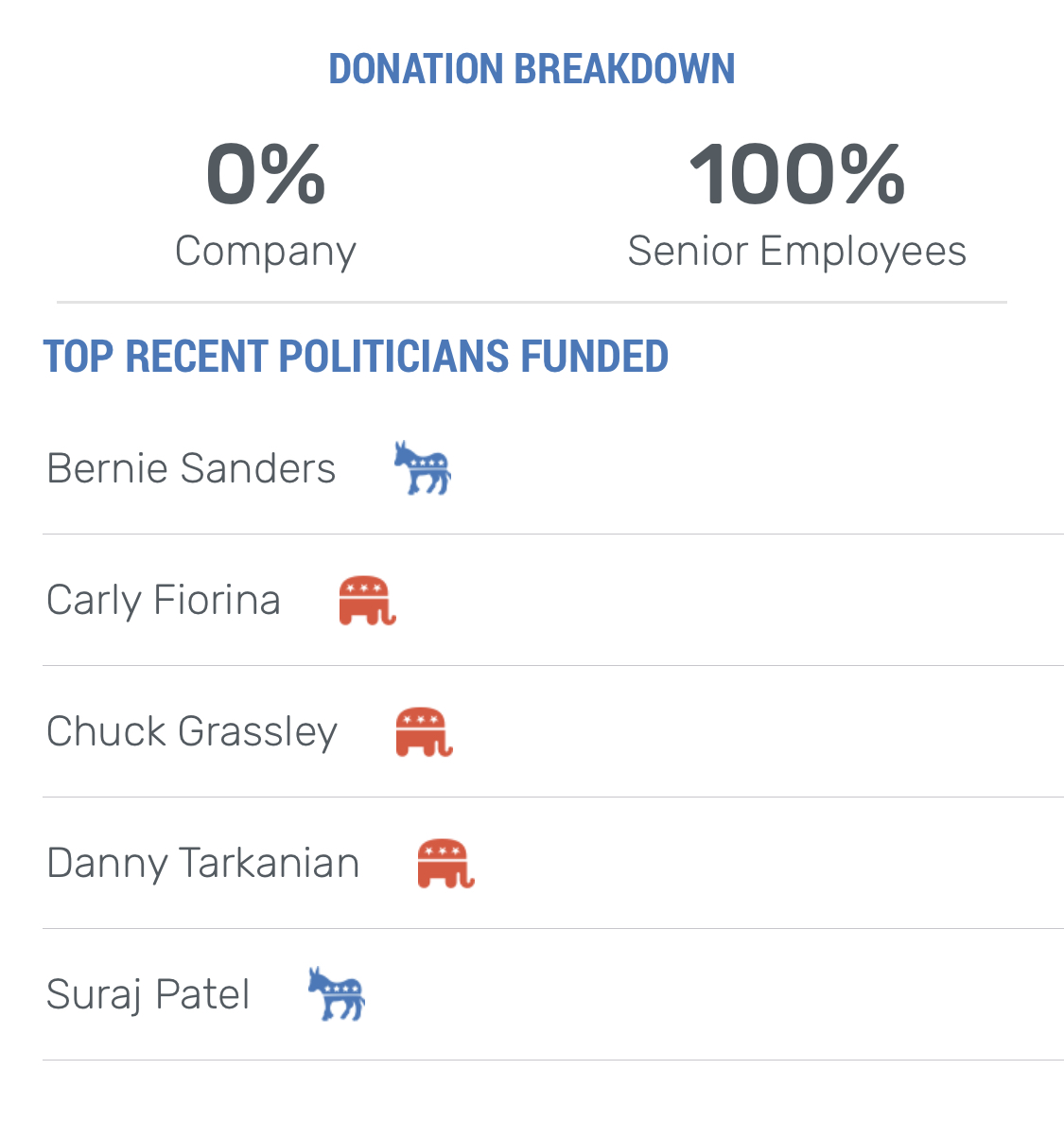 According to the Goods Unite Us app, Jimmy John's gives overwhelmingly to Republicans, though its combined contribution level is minimal. We also find it interesting that someone at Jimmy John's donates to a few progressive candidates (like Bernie Sanders).
If you're a progressive and want a left-leaning sub, it might be hard to find, as Jersey Mike's and Firehouse Subs are even more red, with 92% and 94%, respectively, of donations benefiting Republicans.
In fact, most of the sub shops in our Sandwich Shops category in our app are red.
However, Blimpie and Wisconsin-based Cousins Subs do have perfect Campaign Finance Reform scores (meaning they don't play politics at all). So, those should be options for everyone!