Every week we send a push notification quiz to our app users. And the question in the title of this post about your car's politics is the most clicked on question we've ever asked. Everyone wants to know. So, if you haven't looked already, we'll tell you.
Here are the political leanings of all of the major car brands:
Mazda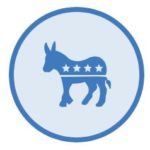 Acura
Audi
Chrysler
Dodge
Fiat
Honda
Infiniti
Jaguar
Jeep
Kia
Nissan
Porsche
Ram
Subaru
Tesla
Volkswagan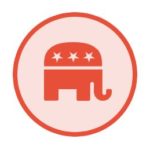 BMW
Buick
Cadillac
Chevrolet
Ford
General Motors
GMC
Lexus
Lincoln
Mercedes-Benz
Toyota
Volvo
Now, this isn't just a fun quiz with no ramifications. We've literally received dozens of emails from users saying that they used our app when they were purchasing their car, and they decided to switch car brands so that their car's politics aligned with their own.
Isn't that cool? These stories are how we know what we're doing is working!