The S&P 500 as of 2023
It's always important to keep track of what the money you invest is actually being used for. The Political Action Committee (PAC) donations that companies make can show if they support or disapprove of specific policies that politicians aim to implement. This can potentially affect the stock price based on if certain policies do or don't succeed. In this blog we'll look at one of the most popular ETFs where investors put their money: SPY, which tracks the entire S&P 500. 
Making up 20% of all ETF trading in the US, the S&P 500 is one of the most famous indices, followed all around the world. As of May 16th, 2023, the S&P 500 has shown an impressive year-to-date growth of 10.73%, making it even more attractive to investors. It is important to note, however, that not all 500 companies are growing at the same rate. There are often mixtures of great performance as well as poor performance, and we will be looking at the top 10 best and worst performers so far in 2023, in addition to who they've been supporting politically.
The Top 10 Performers
Let's start with the top 10 best year-to-date performers in the S&P 500. These companies include Nvidia ($NVDA), Meta Platforms ($META) and Advanced Micro Devices Inc ($AMD), among others. As a group, these companies have an average year-to-date percent return of an astonishing 78.70%, with Nvidia having the highest 2023 return at 172.18%.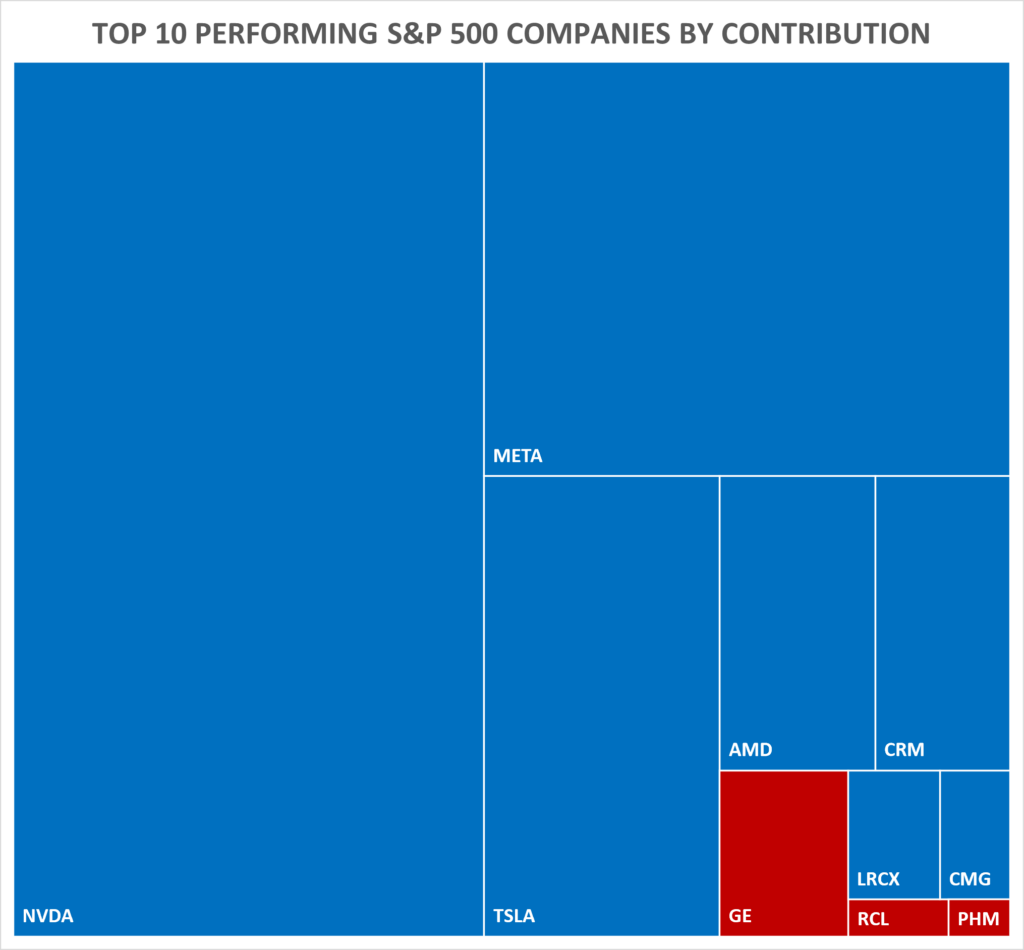 Looking at the sectors that these 10 companies are a part of we can see that 50% of these companies fall under the Computers and Technology sector, showing how this sector has grown substantially in recent years.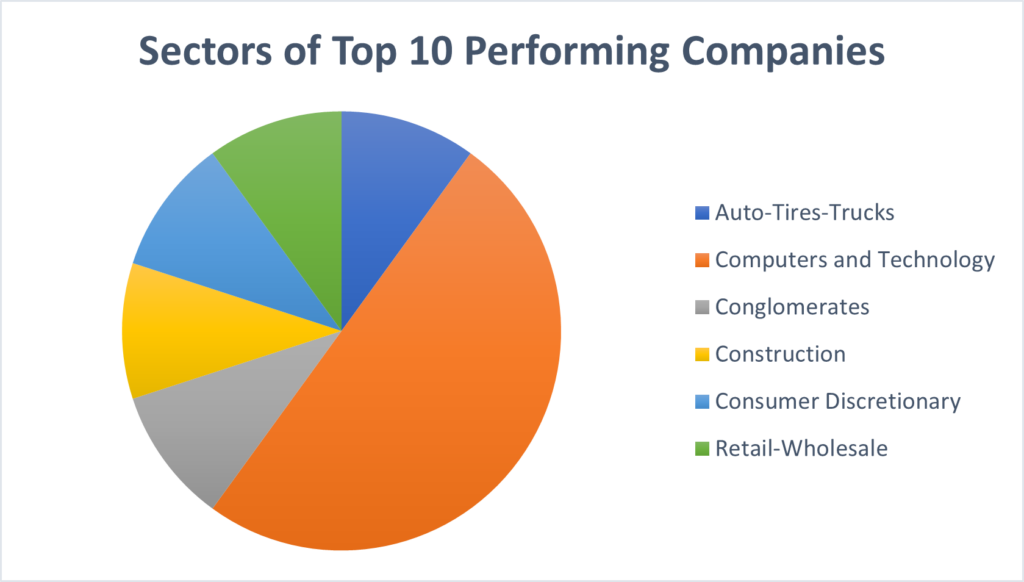 Additionally, what's interesting to note is that, using the Goods Unite Us data you can determine that the total donations made by these 10 best performers have 70% of those donations being made towards Democrats, with the other 30% going to Republicans.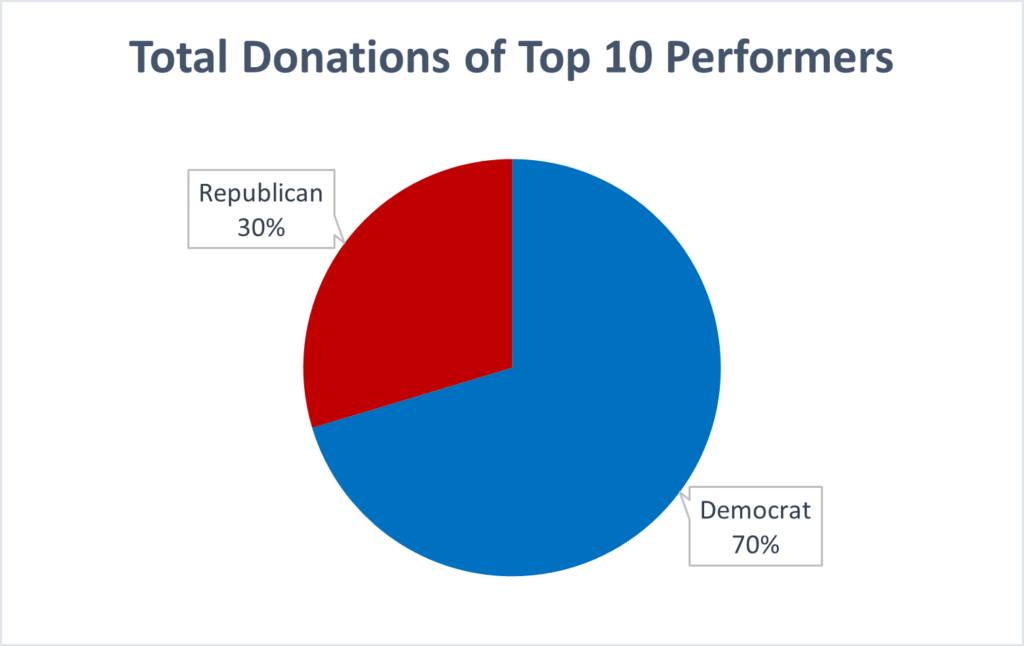 The 10 Worst Performers
Now let's look at the 10 companies that have had the worst performance so far this year. They include Dish Network ($DISH), Advance Auto Parts ($AAP), and KeyCorp ($KEY). As a group, these companies have an average year-to-date percent return of -41%, with Dish Network having the lowest at -55.27%. It is important to note that 4 out of 10 of these companies are part of the Finance sector, which may explain their poor performance due to market conditions.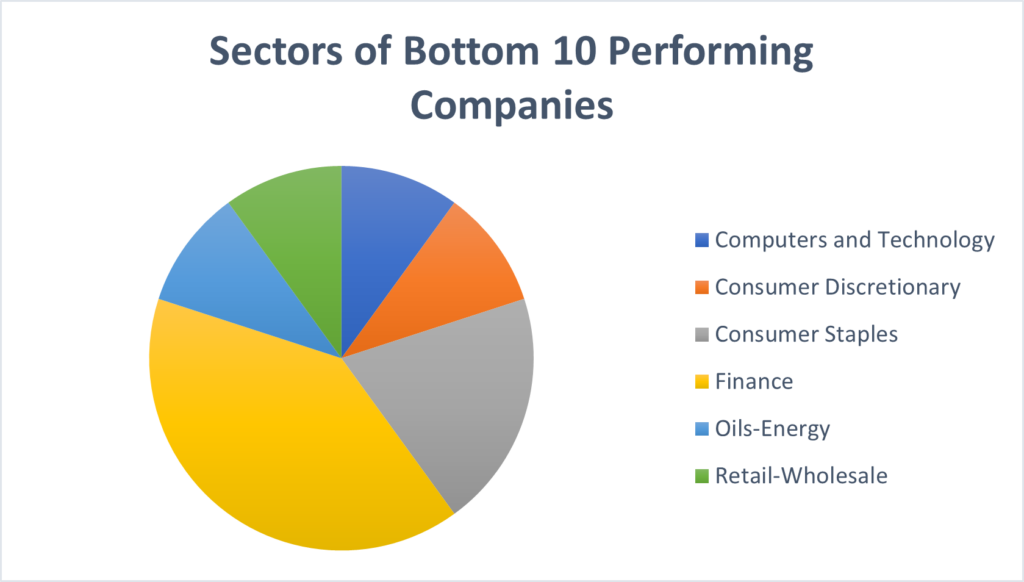 What's also notable is that on average, the collective political donations of these companies lean Republican, with 82% of their collective donations going towards Republicans and only 18% going to Democrats.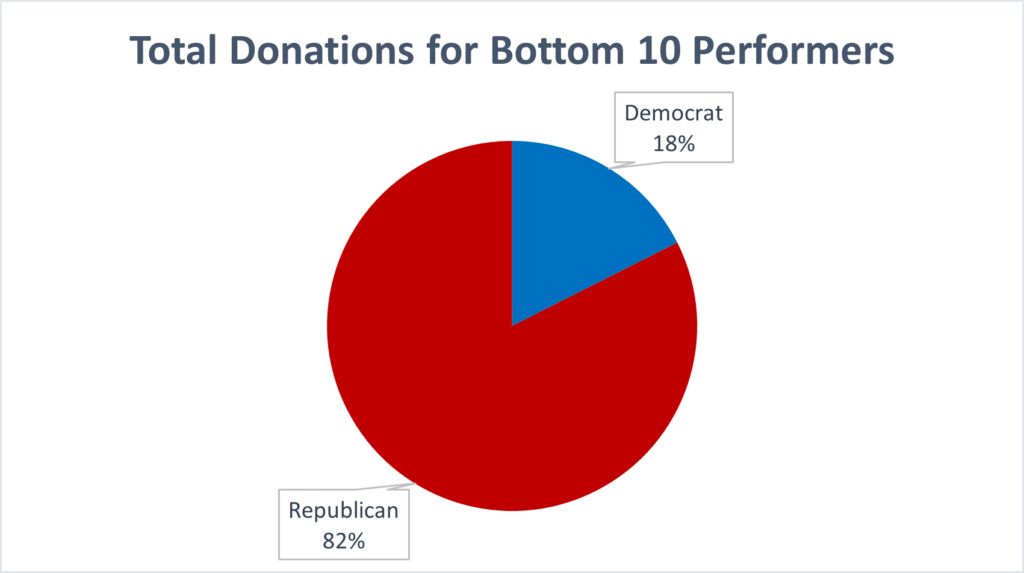 Why does this matter?
As an investor, it is important to know where the money you invest is going, whether that is in an Political affiliations may or may not have an impact on a company's performance but how companies donate could prove to be a reliable proxy for their returns.